"A strong brand strategy takes what is unique about a company or organization and distills it into a compelling idea that is seen, felt and heard by everyone the brand touches. Staying true to the brand builds loyalty, and loyal audiences are the holy grail…more powerful than any marketing initiative."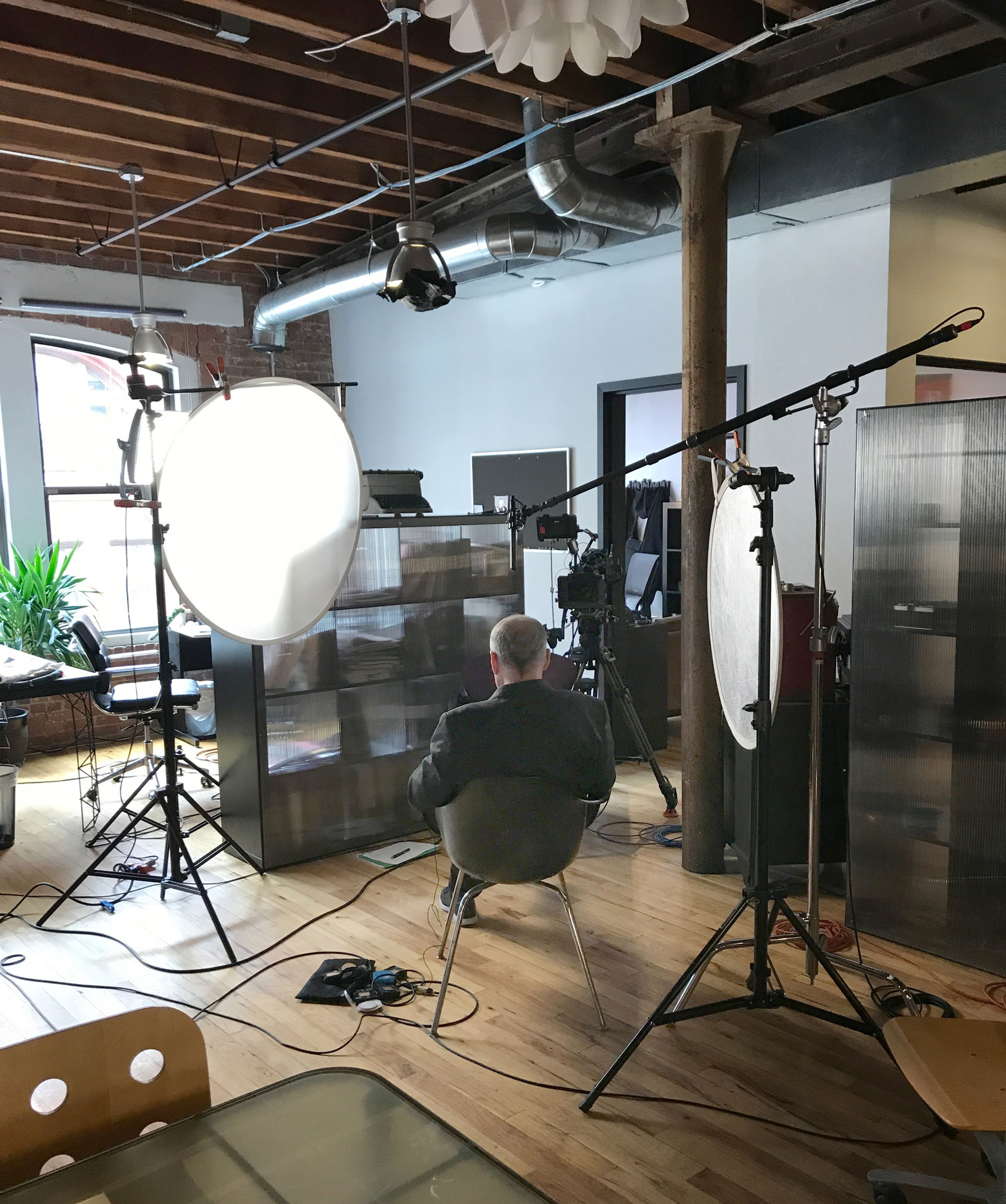 Mark Minelli
For the past twenty-nine years, Mark has devoted his career to building strong and powerful brands for clients striving to make the world a better place. In 1988, Mark founded Minelli, Inc., a brand consultancy and design firm. The firm has developed successful brand strategy, design and communication projects for Fortune 100 companies, popular destinations, 4th-sector businesses, higher education institutions, international NGOs and leading museums. A frequent speaker on branding, Mark has shared his expertise with audiences across the nation, including the World Brand Congress, the American Association of Museums and the American Marketing Association. Mark's informal style is engaging and inspiring. He believes what he says and says it with conviction, motivating audience members to think and feel.
Minelli, Inc., based in Boston, works with local, national and international clients. Recent projects include the New England Conservatory, Collect Goods, Pact, Natural Lands, the Peabody Essex Museum, The Rose Kennedy Greenway Conservancy, and the Trustees of Reservation.
Select speaking engagements
Global Brand Launch
Collective Goods national conference, Las Vegas NV
The Conference Board, New York City
Extending Your Brand to Employees Conference
World Brand Congress, Mumbai India
Brand as a key driver for shaping culture
American for the Arts, Las Vegas
Economic and Cultural Revitalization
American Association of Museums Centennial Conference
Rebranding PEM as arts and culture museum
Babson College, Wellesley, MA
MBA program Guest Lecturer
MITX
The Massachusetts Innovation & Technology Exchange, Boston; Professional Development Series; Keys to Brand Transformation
Boston Society of Architects, Boston
Member Conference; Museums Identity and Audience
National Arts Marketing Project, Providence, RI
National Conference; One Message, One Brand: Uniting the Voices within Your Organization
The Boston Foundation, Boston
Client Conference: Non-profit Branding
American Association of Museums, Chicago IL
National Conference: Where Ideas Live
Health Insurance Forum, Manchester VT
Annual CEO Symposium: Creating Long Term Market Value through Brand Building
American Association of Museums, Philadelphia PA
National Conference: The Museum Experiment
American for the Arts, Las Vegas NV
National Conference: Risk and Reward: Creating Sustainable Communities
Boston University, School of Hospitality
Guest Lecturer
American Association of Museums, Boston
National Conference; Centennial Event
The Creative Economy, Salem MA
Annual Conference. The Innovation Agenda: Growing The Creative Economy In Massachusetts
Massachusetts Cultural Council's Annual Conference
Branding as Storytelling
Historic Preservation Conference, Salem MA
Branding as Placemaking
Mark Minelli discusses the new GBH identity with GBH CMO Tina Cassidy and Executive Arts Editor Jared Bowen.
Clips from a 2016 keynote presentation.
Speaking topics
In addition to the topics listed here, Mark enjoys working with organizations to customize a presentation to align with a conference theme, company meeting or other event.
Unlocking potential
Tapping the hidden potential of every individual has long been touted as the key to the growth and sustainability of an organization. The tools and thinking at the foundation of branding are a powerful catalyst for unleashing that power. The critical tools that it takes to build a strong brand can help employees focus on what matters most, be clear and compelling in communication, save time and have greater impact. Critically, employees who understand how they contribute to their company's or organization's success, have greater job satisfaction which in turn attracts the best employees, partners and funders.
Mark shares strategies for building internal alignment and staff engagement at every step of the branding process and how to maintain employee engagement long after a new brand is launched.
Transforming organizational culture
The success of any organization is dependent on its ability to embrace, communicate and drive change. This ability is especially important when organizations are in transition, are new start-ups, or are implementing a new brand identity program. To be successful, organizations must understanding the culture change needed to support the vision of the future. Once people recognize that their culture needs to transform to support the organization's success, change can occur.
Mark outlines successful principles linking branding with organizational change including identifying and addressing barriers to change, understanding the relationship between brand and employee behavior, and designing training tools and resources.
Branding at the intersection of profit and the greater good
Not long ago, we lived in an era where mission-driven organizations pursued a mission oblivious to marketing and for-profit companies dedicated themselves to crushing the competition and generating profit at any cost. In today's interconnected and complex world, nonprofits are developing and implementing sophisticated brand strategies and generating innovative revenue models and informed companies are driving their brand from a shared vision and desire to contribute to the greater good.
Mark's presentation explores how brands in both the non-profit and for-profit sectors are evolving, learning from each other and responding to the increasingly complex and transparent consumer culture.
The power of perception
Brands are expressed through a unique visual and verbal language where ideas are communicated at their most primal, symbolic level. It is a language that is emotional, minimal and portable. We live in a world where communication is based on symbols and shorthand, encoded in images, taglines, tweets and YouTube videos. While many bemoan this phenomenon, it actually works very well for communicating brands. Think about how much you know about a great brand and how simple and powerful the cues are that shaped your perception. Strong brands build associations about who we are and who we want to be. This powerful language affects not only perception but behavior as well.
In this highly visual and entertaining session, Mark explores the nature of the branding process through a design-centered approach focused on holistic problem-solving.